It's been a year for the history books—but it wasn't all bad. Remember when…
1. Feminists throughout the U.S. mobilized in response to the overturn of Roe.
In every state, from red to blue, feminists took to the streets to show anti-abortion lawmakers what they thought of abortion bans—and to protest the loss of a fundamental right that women and girls have held for 50 years.
2. Justice Ketanji Brown Jackson was sworn in.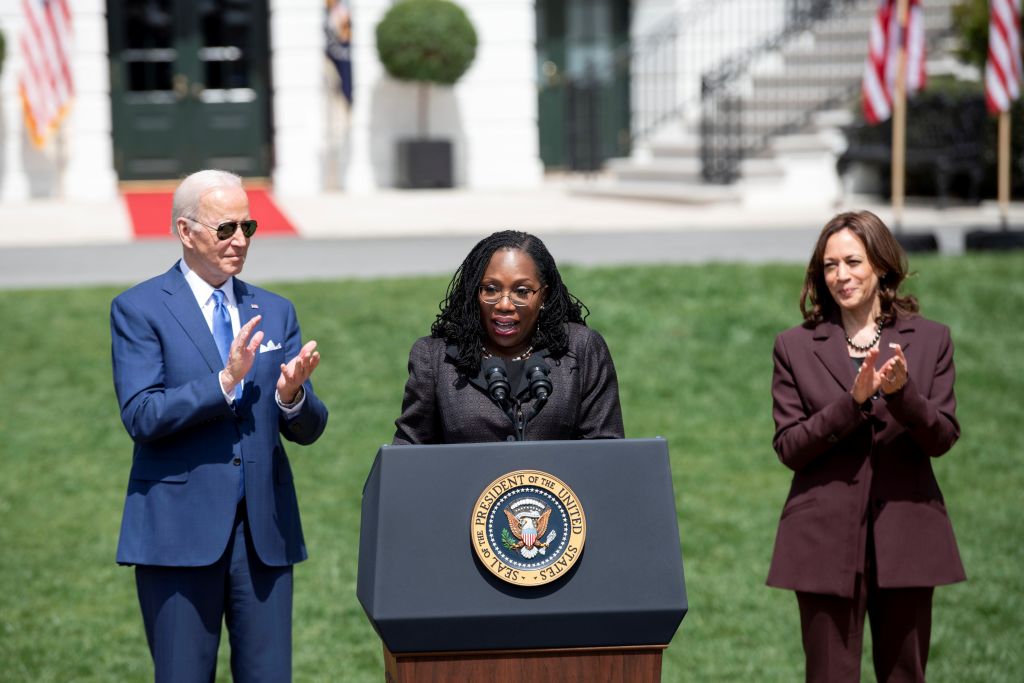 Ketanji Brown Jackson became the first Black woman U.S. Supreme Court justice.
To continue reading visit: Ms. Magazine
---
Ms. Magazine is a partner of the ERA Coalition and the Fund for Women's Equality.
Connect and Follow Us
Twitter: @4womensequality and @eracoalition
Instagram: @fundforwomensequality and @eracoalition
Facebook: https://www.facebook.com/fundforwomensequality