The Great American Lie examines the roots of systemic inequalities through a unique gender lens. With America facing widening economic inequality and stagnant social mobility, this film takes audiences on an empathy journey, inspiring a path forward.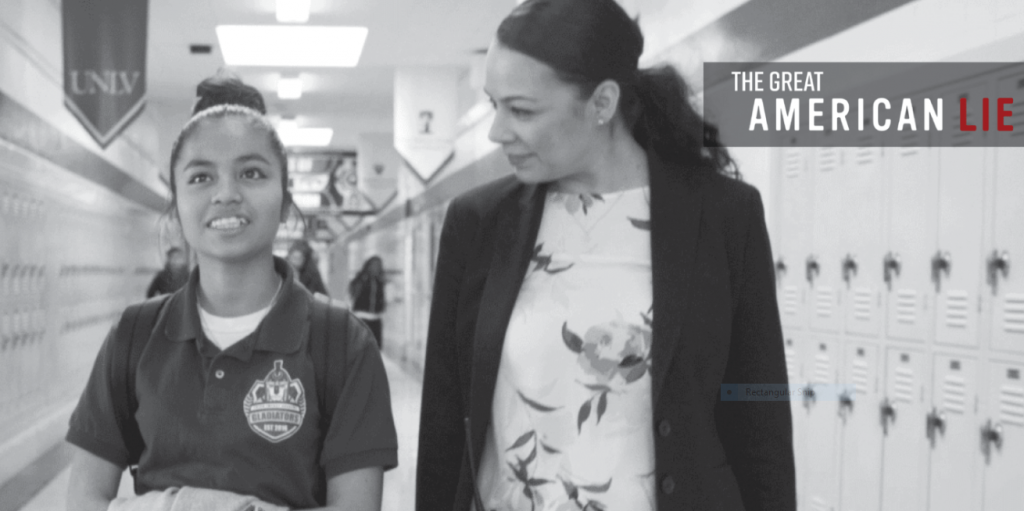 Emmy Award-winning filmmaker and First Partner of California Jennifer Siebel Newsom has completed her newest documentary, The Great American Lie. The film, which premiered at the San Francisco International Film Festival in 2019, aims to expose social and economic immobility, viewed through the lens of our gendered values.
"We need renewed economic and social mobility in this country," said Siebel Newsom. "I hope my film will spark a national conversation around how the elevation of stereotypically 'masculine' values has led to extreme social and economic immobility and how, if we elevate more 'feminine' values such as empathy, care, and community, we can fix some of these systemic inequities."
We are currently living in one of the greatest periods of social and economic inequality in our nation's history. Today, the top 0.1% of Americans own as much wealth as the bottom 90%. In 2017 alone, 82% of new wealth created went to the top 1%…
Learn more about the film here.
---
The Representation Project is a partner of the ERA Coalition and the Fund for Women's Equality.