By Dakkariah
The subject of my story is domestic abuse against women of color and how it affects their lives. This story is important because women of color have been through both verbal and physical abuse for hundreds of years, at the hands of many people.
"Leave me alone", is what she said.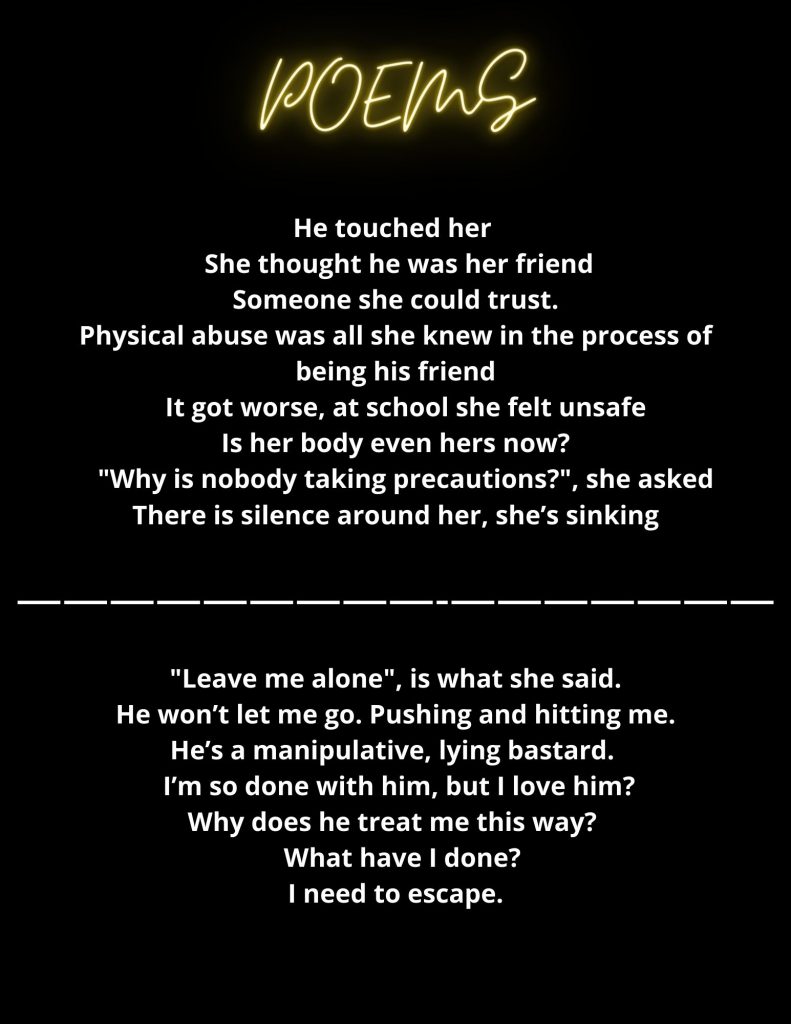 You can read Dakkariah's full essay here.
This project was made in collaboration with GlobalGirl Media-Chicago, The ERA Coalition, and The Fund for Women's Equality. You can learn more about this collaboration here.
---
Learn more about the Equal Rights Amendment:
History of the ERA: https://www.eracoalition.org/the-amendment
Connect and Follow Us
We are the Fund for Women's Equality
Twitter: @4womensequality and @eracoalition
Instagram: @fundforwomensequality and @eracoalition